Craft.co is a machine-learning powered data and analytics platform. I was hired to improve the UX of their reports pages, search feature, company directory and create a consistent style guide.
The complex search function was redesigned to make it more intuitive and easier to use. I made use of check boxes, slider bars, drop downs and key word tags to help present the options in a clearer manner. The search filters were also moved to the left of the screen, so the results could auto appear on the right.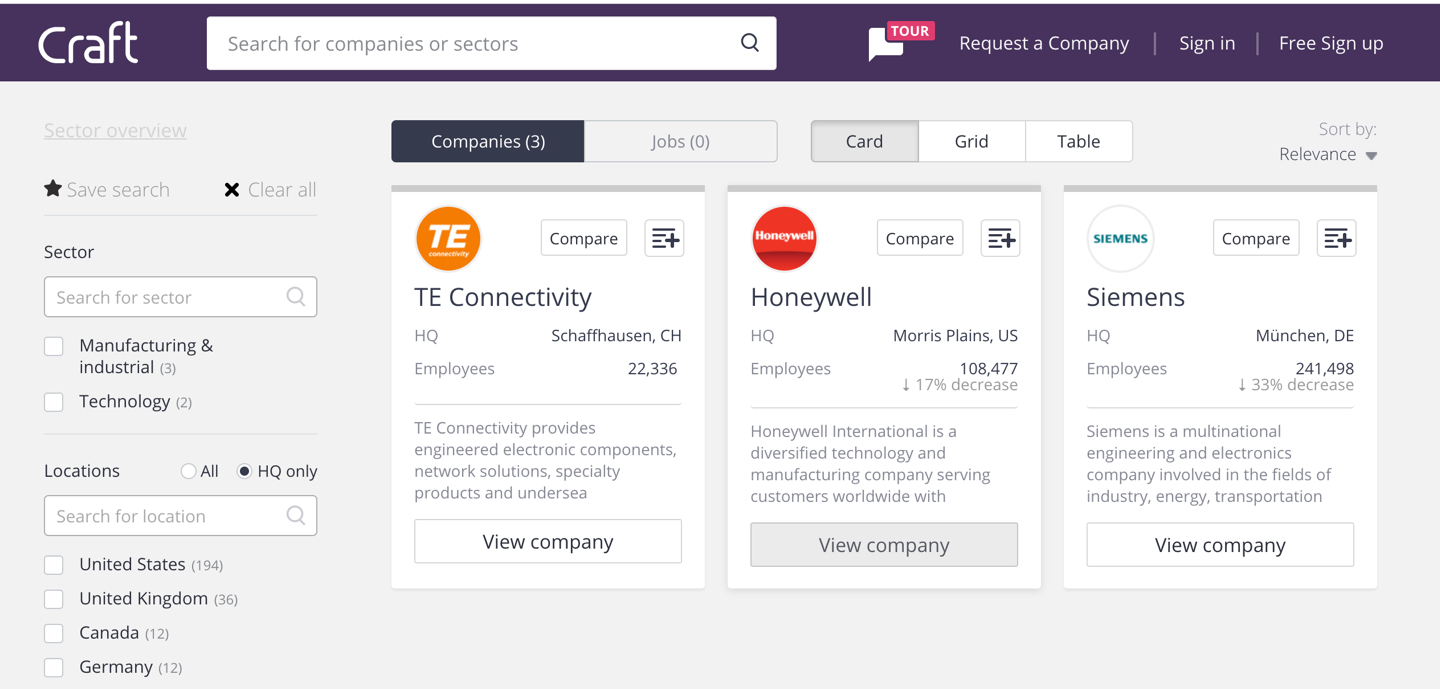 The use of company cards, allowed the content to be structured in a more user friendly way, and we also added the company logos so they were easier to recognise.
The data analytics told us that most of the traffic source lands directly on these pages through social media, and so I thought it was important to include the company profile on the bottom of every reporting page.

We also included links to more reports, as well as a large search function to keep the user engaged.
The brief here was to produce a clean and simple directory page, that made it easy to filter the search and receive immediate feedback.
The final brief, was to redesign the company logo so it incorporates the URL making it more visible.